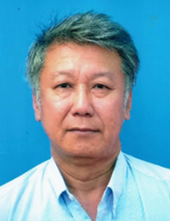 Dr. Jeffrey Hii
---
James Cook University, Australia
After a deeply felt pause on scientific conferences, the International Scientific Advisory Committee is delighted to invite you to attend the 2023 combined Asia Pacific Conference on Mosquito and Vector Control (AMV)-2023, the Thailand Pest Management Association (TPMA) and Thailand academia.
We welcome you all to Chiang Mai in November 2023.! We aim for a vibrant, entertaining and interactive program, which will spread out over 4 days, to encourage collegial discussions, scientific debates and networking,
The 2023 conference theme is "Mosquitoes make the world go sick". We hope that a significant proportion of the symposia and associated presentations will help to advance our understanding of the significance of mosquitoes for Asia-Pacific surveillance and control, as well as the importance of climate change.
On behalf of the Organizing Committee.  I look forward to seeing you in November 2023